Vernon Islands Reef Walk and Snorkel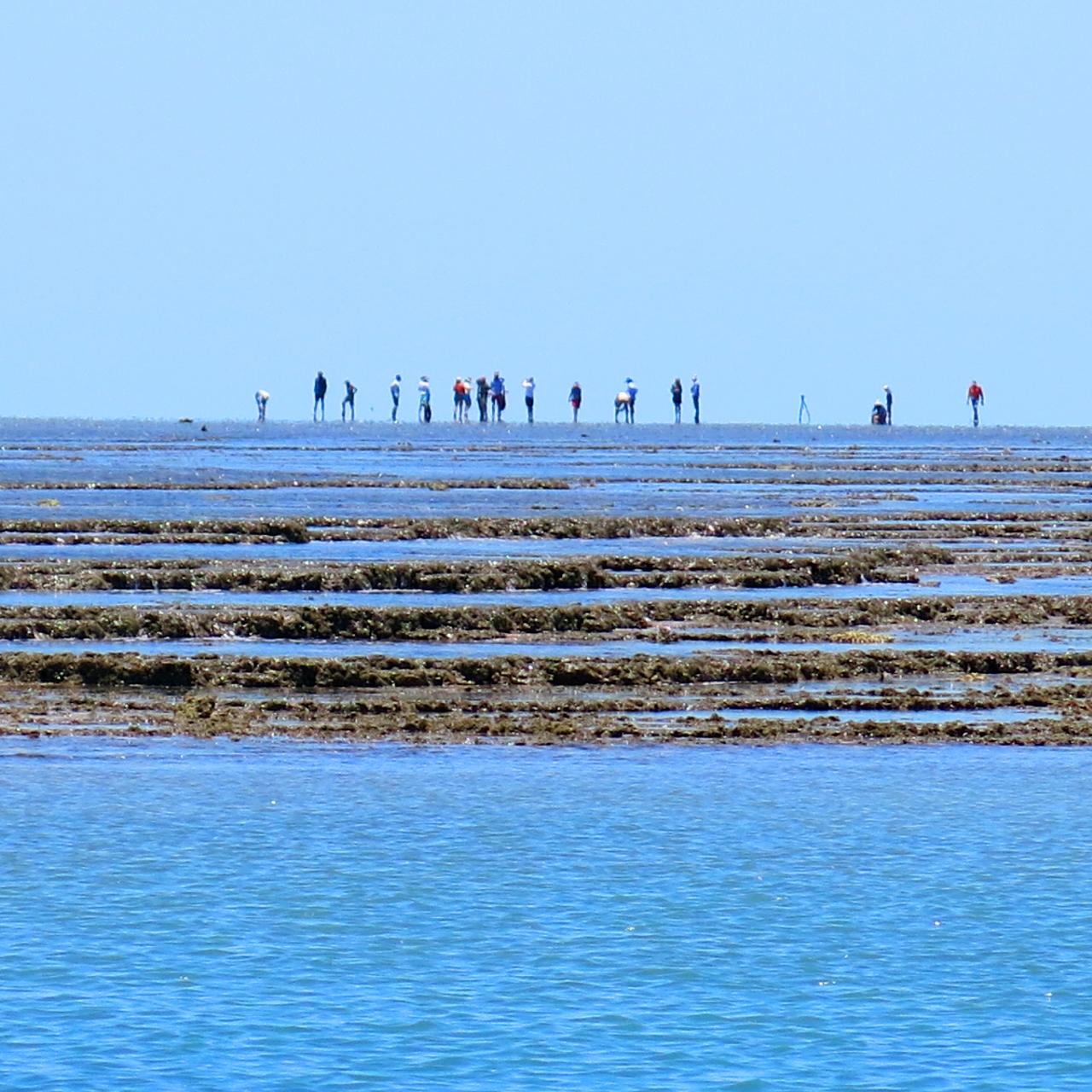 Duration: 6 Hours (approx.)
Location: Darwin, NT
Product code: VIR
The Northern Territory
branch of the Australian Marine Science Association and The Northern
Territory Field Naturalists' Club are jointly hosting a guided Vernon Islands
Reef Walk and Snorkel. The Vernon's Blue Holes are surrounded by sandy banks and are only exposed at low tide, creating a massive network of lagoons surrounded by tessellated reef and horizontal waterfalls. From the surface of the holes colourful coral tables are visible, with staghorn forests descending and disappearing into the depths. The top of the reef surrounding the Blue Holes has a greater profusion of marine creatures than anywhere in Darwin Harbour. Indeed, many of these species don't occur in Darwin Harbour at all.


What to bring: Your own booties/shoes suitable for reef
walking and sun protection e.g. hat, sunscreen, long-sleeved shirt, etc.
Snorkelling is optional and will be restricted to inside one Blue Hole for safety. You will need to register and supply your own mask, snorkel and fins; however, stinger suits can be purchased through Sea Darwin if ordered in advance.
Note: Booties/ shoes are required and stinger suits are required for all snorkelers.
AMSA-NT
The Northern Territory
branch of the Australian Marine Science Association (AMSA-NT) aims to promote
all aspects of marine science in the Northern Territory. We have a wealth of
experience in coastal and marine studies. Members are from a variety of host
institutions in the NT and cross many disciplines. We also encourage an active
student membership.
NT Field Naturalists' Club
The Northern Territory Field
Naturalists' Club is an active community group (consisting of around 140
members) that promotes education and study relating to the conservation of the
flora, fauna and landscapes of the Northern Territory. The group hosts monthly
presentations from invited speakers (at the Casuarina Campus of Charles Darwin
University) and associated field trips (typically within 50 km of Darwin) from
February to December each year.